The official Continued Professional Development event for Futsal has been organised and delivered by @Futsal Group, in partnership with The FA. It takes place at Birmingham International @Futsal Arena on Wednesday 11th November 2015.
The event is free of charge for our partner Colleges, Academies and football clubs, as well as all AoC member Colleges, Academies, National Development Leagues and associates.
Amongst our team of expertise on the day will be Pete Sturgess; the current manager of the England men's Futsal team and Head of Development for 5-11 year olds. For more information and to register, email Nigel Thewlis at [email protected] or contact Nigel on 07789 557 931.
Please note that the event will start at 1000, with registration from 0930. The event will finish by 1530.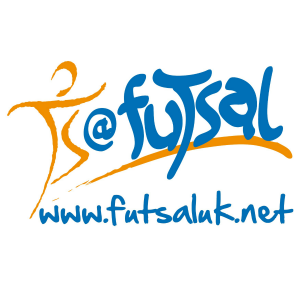 Make sure you don't miss out on this fantastic opportunity…
A great occasion to meet fellow professionals

A welcoming and inspirational atmosphere

A great opportunity to gain networking associations in the world of Futsal

Accreditation to your CPD hours

Visit Europe's largest indoor Futsal facility

Future events to include St. George's Park - the home of English Football and Futsal
"Because of the similarities between Futsal and Football, players who have followed both during their development histories have been the ones found to go on and do really well in the game.
If players are brought up on that, their ability to deal with a situation when things get tight in a penalty area in an 11v11 game has to be improved." Pete Sturgess
S
ubjects to be covered through the day include…
The NCA Futsal Programme overview and it's implications

The Anatomy of Futsal

The England DNA and Futsal

Practical elements throughout the day

The Inspire coaching syllabus
And much more…
Everybody is welcome to attend, but places are limited at this late stage and so we advise that you book as soon as possible in order to avoid disappointment. 
We look forward to welcoming you soon!
banbury & bicester
,
blackburn college
,
bmet
,
bournville
,
cambridge united
,
coaches
,
cpd
,
cpd event
,
ealing hammersmith west london
,
fa
,
futsal
,
gemeg
,
gloucestershire college
,
halesowen town
,
haringey
,
hartpury
,
heart of worcestershire
,
hereford academy
,
iceni
,
isle of sheppey
,
isle of wight college
,
joseph chamberlain
,
kingston college
,
reading fc
,
romulus
,
rushall olympic
,
south leeds academy
,
stockton riverside
,
swindon college
Related Posts