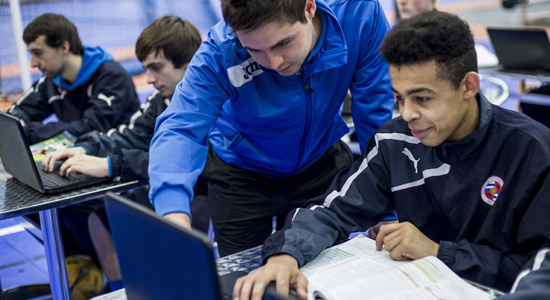 INSPIRED LEARNING
Futsal education programmes are built around smart technology that provides young people and education partners, including leading colleges and academies, with new ways of learning that deliver education more efficiently and productively. Inspire is the name that we give to our state-of-the-art on-line learning platform. Join the young people who are using Inspire in their own unique ways to gain national qualifications.
Click on the thumbnail to learn more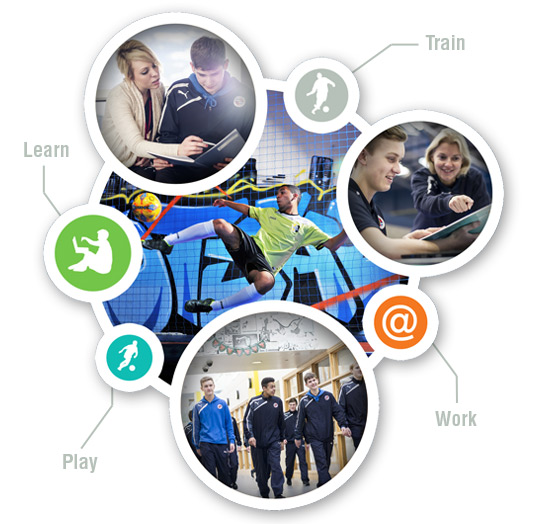 JOIN OUR SPORTS COURSES AND CHANGE THE WORLD
Learning is at the heart of all that we do and @Futsal this is no exception. Right from the outset we learnt that our pioneering sports courses needed to provide communities, not just elite groups, with a end-to-end experience that recognised our changing lifestyles and the ways in which we want to Learn, Train, Play and Work. To enable this we have made every element of the Futsal experience totally integrated, from our interactive learning centres and state-of-the-art arenas through to national Futsal leagues and work experience.
We have created a portfolio of sports courses that combine a modern business partnership approach with leading colleges, academies and universities that underwrite the education delivery, using sport and in our case Futsal, as a unique enrichment and engagement vehicle.
We work very closely with football authorities such as The FA, The Premier League, The Football League, English Colleges Football and other leading academic and professional institutions including the British Blind Sports Association.
Academically, we are top performing. Young people that join our sports courses tend to stay and complete them, but more importantly go onto the universities of their choice, or apprenticeships and careers that range from teaching and coaching through to leisure or even military and police. All of our sports courses are fully aligned with the Department of Education study programme and qualification reforms. Below are overviews of some of our sports education courses.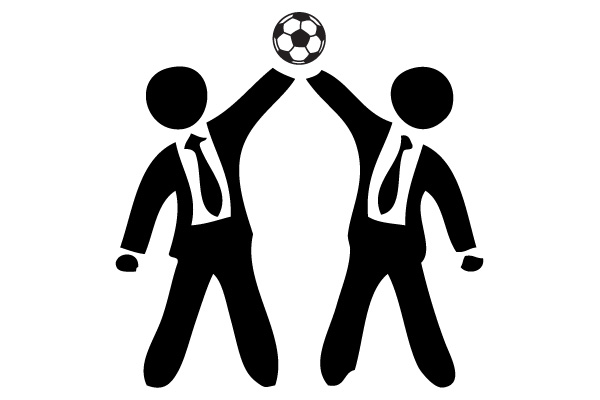 @Futsal we are always looking for new business partners that might want to get involved in our sports courses incorporating Futsal.
If you are a college or academy with an entrepreneurial approach, an appetite for developing sports courses, new curriculum, enrichment or new learner markets, then we would like to hear from you. If you are interested in a Futsal sports course or if you have a sports facility that you would like to use for income generation, then we also want to hear from you.
Simply contact us by completing the form below.
CHECK OUT WHAT WE DO.
& please get in touch: