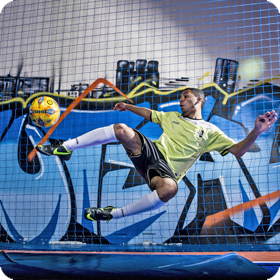 The @Futsal experience
We talk about providing the ultimate 5 a side indoor football experience. Whether you are playing in one of our state-of-the-art Futsal arenas or a team playing in one of our national franchise operations, we aim to provide a 5 star experience:
A Playing experience: Futsal for all. Innovative leagues and competitions that are well organised.
A Learning experience: Helping to make young people employable through engaging education programmes incorporating Futsal.
A Lifestyle experience: Play Futsal to suit your lifestyle using our interactive arenas or on-line facilities.
A Community experience: Providing communities with access to the future of football.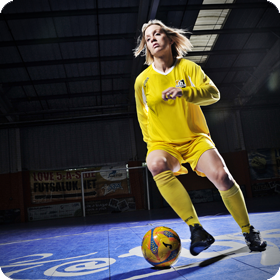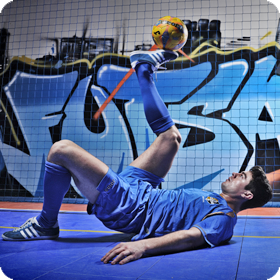 @Futsal Game format 
We play the only form of indoor 5 aside football approved by FIFA. Futsal is the global format for indoor small-sided football and the worlds fastest growing indoor sport. Click the button below to view or download the Futsal game format that we use in our regular leagues and competitions, which follows the FIFA laws. Our leagues and competitions are affiliated with The Football Association.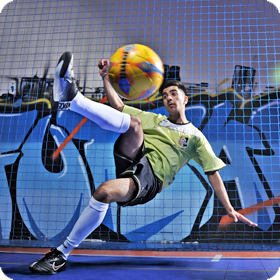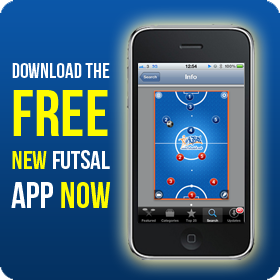 The FREE Futsal app
- Use this tool to display teams, tactics and technical information.
- Show team and individual player movements
- Record movements in videos and share with your ream or on YouTube.
- Full or half pitch facility.
- Customise players and team icons.